Luxury entertainment that you can afford
Elegant Wedding Entertainment
Hire the Best
wedding dj in houston
Elegante Entertainment is one of the most trusted companies when it comes to wedding entertainment in Houston Texas and we have the track record to back that up. I, Francisco, pride myself in providing an Elegant, Fun, and Memorable wedding entertainment experience to you.
With over 20 years of wedding training and experience, I can assure you that our services is second to none. 
My specialty is diverse weddings that require a mixture of a family environment with a fun wedding experience. Our music is clean and fun, radio edited, and we always play the songs that will get people out on the dance floor. 
We are a full services entertainment company. At Elegante Entertainment we provide, Professional DJ Service, Photo Booth Service, Monogram Projection, Uplight Rentals, Dancing on a Cloud, L.O.V.E. Letters, Cold Sparklers, La Hora Loca Entertainment, Wall Wash Patterns, Personalized Wedding Party Introductions, Audio Visual Rentals, etc…
Besides the Professional DJ and Photo Booth services, we are able to further help you with the following upgrades to your unique wedding experience.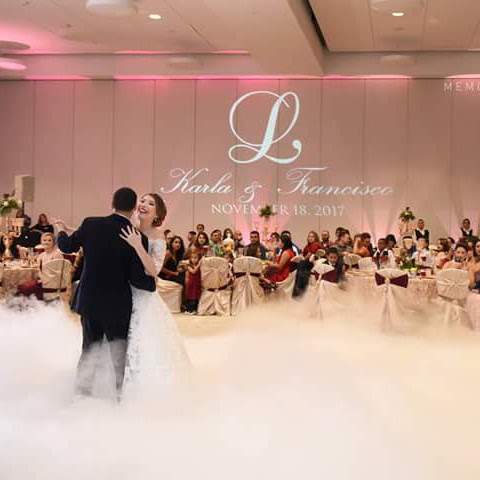 Wedding Monogram
Customized Wedding Monogram Lighting to show your wedding logo or monogram on the dance floor or a wall for all to see.
Dancing on a Cloud
Experience the feeling of dancing on a cloud during your first dance. It's a romantic idea and beautiful experience.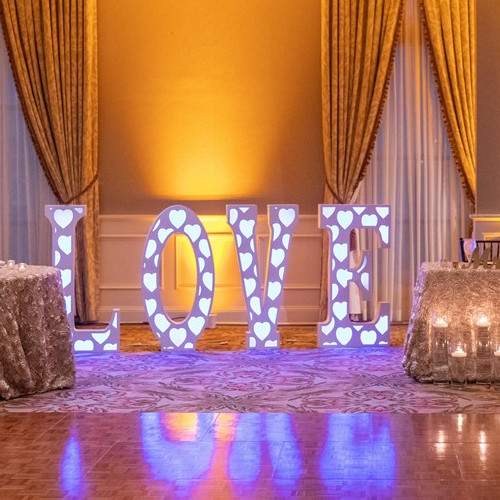 L.O.V.E. LETTERS
L.O.V.E. Letters add a reminder to your guests what is celebrated that day, and that is the love between to wonderful human beings.
Up Lighting
Up Lighting creates a romantic mood for your wedding reception. We can easily tie in the colors of your wedding to create a beautiful wedding atmosphere.
Audio & Video
An additional sound system may be rented for your Ceremony, cocktail hour. In addition, we can provide TVs or Projector Screen to show you slideshow.
La Hora Loca Show
La Hora Loca, or the Crazy Hour, is an hour of high energy full of great music, Props, dancing and loads of fun your guests will enjoy!
Francisco from Elegante went above and beyond what we expected. We maintained communication before the wedding and contacted us hours prior to wedding asking about last minute changes. Both his Spanish and English were good, transitions between tracks were on point, and his ability to read the room for music was perfect for our wedding. There were a couple of tracks that had unwanted parts that he was able to remove. We highly recommend Elegante DJ services.
Alfredo David
/ Review from Google.com
The Knot: 5.0 | Wedding Wire: 4.8 | Facebook 4.9 | Google: 4.9
classic pro
Professional Sound System
20 Yrs Wedding Experience
Wedding Pro
Professional Sound System
20 Yrs Wedding Experience
Professional Fun
Professional Sound System
20 Yrs Wedding Experience
We are a home based business. The best part is we can drive to meet you at a halfway point!