What's La Hora Loca
La Hora Loca also called the "The Crazy Hour" or "Hora Carnaval" is an enjoyable approach to energize your get-together! Whether or not you are having a marriage or quinceanera, having la Hora Loca at your occasion is a certain approach to spark some enjoyment, energize the get-together, and add an hour of props and dancing.
La Hora Loca is normally performed by your DJ. Relying on the place your loved ones are from, it might be performed otherwise. La Hora Loca, or the Krazy Hour, is finished in several international locations and it is performed otherwise. These international locations embrace Argentina, Colombia, Venezuela, Brazil, Mexico, and now in the US.
Every nation's Hora Loca is just a little bit totally different. So let's take a fast have a look at how every nation's Hora Loca Present differs.
La Hora Carnaval Colombiana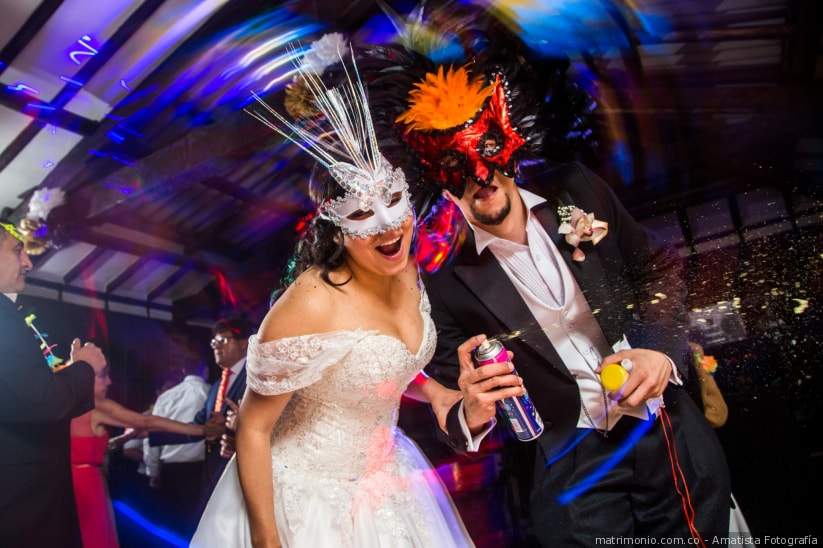 Colombian sombreros vueltiaos
In Colombia, they normally cross out loads of Colombian hats, also called Colombian sombreros vueltiaos. Different props embrace face masks, referred to as mascaras or masquerades. Feather hats are additionally an enjoyable thought to have for la hora loca Colombiana. In addition, they can have exotic-looking feminine dancers as a part of sure Colombian traditions.
Americanized Hora Loca Colombiana could have led Glasses and led rings in addition to many different LED Props. LED Foam Sticks are normally additionally added for enjoyment.
Cancione de Hora Loca ColombianaSongs
The Music for Hora Loca Colombiana could also be totally different. Colombians basically love several enjoyable danceable reggaeton. In addition, they love musica vallenato, for instance, Carlos Vives is a good artist that's Colombian. Juanes has nice Pop Songs that may be added to Hora Loca Colombiana. Fonseca is one other widespread artist that has nice music that may be added. Cumbias Colombianas are a should for this Crazy Hour or Hora Carnaval. La Pollera Colorada and La Gota Fria are among the top songs performed at this Crazy Hour of enjoyable.
Some Colombians check with Hora Loca as La Hora Carnaval. Relying on which area the Colombian company is from they might name it one factor or one other.
One other custom of Colombians is that they like to decorate us the bride and groom with giant masks. Bighead masks, which can be self-made. I've not seen it typically, possibly solely as soon as in my 20-year profession as a Bilingual Wedding DJ. However, I've seen it.
Happy Hour Venezolana
La Hora Loca Elegante Venezolana & Mexicano
Hora Loca Venezolana
La Hora Loca Venezolana is totally different. Not by so much however just some variations. Venezuelan folks tend to love related music like Colombians. Nevertheless, their music is extra based mostly on a clear type of reggaeton and pop music.
One Venezuelan Hora Loca additionally danced to conventional Older songs, instrumental, tambores as they name them. In addition, they like to complete with these songs
Their hats are crazier, greater, colorful, and really cool-looking. Makes me consider Alice in Wonderland. They use Large Witch Hats, Large high hats, Large Foam Sombreros, any giant hats. If it is enormous and it'll draw your consideration, they are going to use it.
Venezuelan Hats for La Hora Loca
Canciones de Hora Loca Venezuela
Right here is one other video of this Crazy hour with totally different hats. I have this video on my Google Drive so you'll have to click on the hyperlink to view it
Crazy Hour Enjoyable Hats: https://photos.app.goo.gl/91GHnkJWKRW6k2jTA
Dancing Reggaeton at Hora Loca https://photos.app.goo.gl/XANeUVZh7kKYo1Kf7
Venezuelan Cumbias at CrazyHour https://photos.app.goo.gl/K28ZhpYXTgPTxfXb6
Apart from the crazy hats, in addition, they like to convey some enjoyable indicators. Not as many LED-lighted props, extra indicators, hats, and huge glasses.
Brazillian La Hora Loca Carnaval De Rio
The Brazilian Carnaval Hour, or a Carnival. What do you think about the Brazilian Carnival, with exotic-looking dancers carrying feathered hats and dancing to the samba? The dancers are normally female and male. They parade across the dance ground inviting folks to bounce and be a part of the enjoyable.
Brazilians LOVE to get together they usually love their music. They love the traditions they usually love their Carnaval.
I've solely skilled such a Carnaval as soon as right here in Houston as many Brazilians actually would love for his or her DJ to know their tradition, and that is comprehensible. Their language is totally totally different than my native language. Although Portuguese and Spanish share many widespread core components and the phrases sound related, pronunciation is vital to being an excellent MC.
La Hora Loca Mexicana
In Mexico, Primarily in Monterrey, Nuevo Leon, no less than my expertise, they've their own model of La Hora Loca. They normally use an enjoyable energetic band, that doesn't relax all night time, from beginning to end. Then throughout la hora loca they cross out Balloons, mascaras, or masquerades. They convey out clowns and entertainers. Women and men in stilts are highly regarded as effective. The Clowns are very entertaining. They normally joke around with the gang, in addition, to dancing all through the nighttime.
The music varies from cumbias to pop music. All the favored line dances are additionally performed.
At one of many weddings, I used to be invited to be the DJ over in Monterrey Nuevo Leon, Mexico, the band introduced out a transportable boxing ring, the place the members of the band held the 4 nook posts. They chose two folks at random and fitted them with enormous, outsized gloved and had the field in the course of the dance ground. I believe they bought overly exhausted from the scale of these gloves. That was enjoyable and totally different to witness. Particularly because it's folks you realize personally.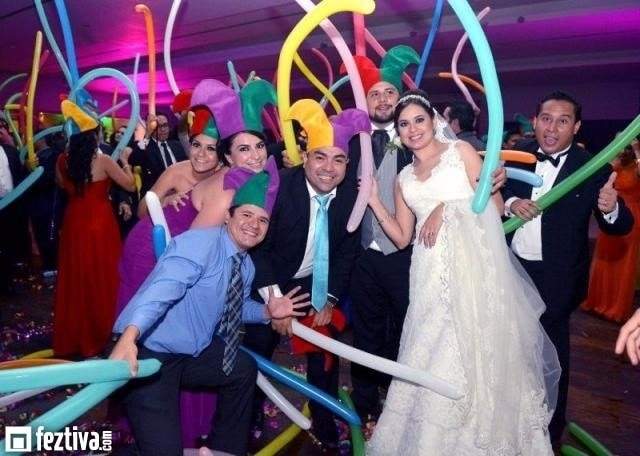 Props also embrace enjoyable hats, sombreros, giant balloons, and cans stuffed with rocks that can be used as maracas and common maracas.
La Hora Loca within the USA
Right here within the USA, we have now adopted La Hora Loca or Crazy Hour for our events. Within the USA we have now mixed all of the traditions above and added just a few totally different gadgets. Folks attempt to make it shut down because it's performed of their nation of origin, whether or not it is Venezuela, Colombia, Mexico, or Brazil. Often, it is actually near the custom. Nevertheless, they're all loads of fun and add an excellent increase of power to any occasion. Some American weddings have adopted it, passing out led foam sticks, led glasses, and some different nice props.
Crazy Hour Props
The Props can embrace something from hats to maracas, LED foam sticks, giant balloons, Crazy hats, enjoyable hats, giant hats, LED hats, Masquerades, LED Glasses, and no matter what you'll be able to add to the enjoyable environment. Principally, if it is flashy and full of glitz, it is acceptable for the get-together. The sky is the restrict. Most gadgets will be ordered from amazon, different will be purchased domestically.
La Hora Loka Props on Amazon
Here are some of the props we usually purchase for La Hora Loka. As you can see these party props usually add up to quite a bit of money. We usually give the option to people hiring us if they want to go out and purchase their own party props. This way they spend as much as they want and can pick and chose their favorite party props
| Party Hats | Maracas | LED Foam Sticks | Giant Balloons | Crazy Hats |
| --- | --- | --- | --- | --- |
|   |   |   |   |   |
| Giant Hats | LED Hats | Masquerades | LED Glasses |  Inflatables |
|   |   |   |   |   |
La Hora Loca Music
The Music for the Crazy hour will rely just a little bit on the visitor's nationality or background, however, for probably the most half, it is a mixture of line dances, the Cupid Shuffle the Wobble, the Copperhead Street, Soulja Boy, Cha Cha Slide, Caballo Dorado, El Carnavalito.
If it is an All-American Marriage ceremony, then it might be enjoyable music like possibly The Conga Line to get began, then some YMCA Music, The Twist, KC, and The Sunshine, Celebration, The Twist, We're Household… These are traditional songs that each age group likes to sing and dance to. So long as it is an enjoyable track to collect across the dance ground and have enjoyable, it is an honest sport.
Crazy Hour LED Robots
Currently, The Crazy Hour has been highly regarded at Weddings, Quinceaneras, and Sweet 16. They convey out an LED Robotic, Folks on Stilts, and even some Cabezones or Huge Headed figures.
La Hora Loca Explosive Occasions
Folks GO CRAZY with this present.
I've interviewed Tere Explosive, with Explosive Occasions Houston. photographed above. The presentation was recorded LIVE and uploaded to Youtube. This video will reply to nearly any query you might have if you're trying to add La Hora Loca to your occasions.
The Video is totally in Spanish, Youtube has messed up the audio on this video… ??
What songs do you play for la Hora Loca at a Wedding?
Oftentimes, to spice up a wedding reception, you pass out some props, glasses, masks, LED Glow sticks, led glasses, fun hats, and a variety of LED lights for the dance floor. To go along with all these crazy props, you need some fun and upbeat music that will cove you for approximately 30 minutes up to an hour. Coming from a DJ myself, the top songs that I would suggest for a Crazy Hour at a Wedding would include the following.
No Rompas Mas – Caballo Drado
Payaso de Rodeo – Caballo Dorado
Cupid Shuffle – Cupid
Cha-Cha Slide – Mr. C The Slide Man
The Wobble – VIC
Copperhead Road – 
YMCA – The Village People
Danza Kuduro – Don Omar
Don't Stop The Party – Pitbull
Sexy and I Know It – LMFAO
Gangnam Style – Psy
Follow the Leader
These are very fun and high-energy songs that you can choose from, all of them played in this order will give you a good result for the majority of parties. The props are what adds to the craziness of the hour. Depending on your country's region, you can substitute with different songs that would fit your client's tastes. As a bonus, you can make a pre-made mix with the songs you plan to use and as the MC you can go out into the dance floor and lead the dances. Especially if you love to dance! Your guests will appreciate the energy.
Another benefit of getting out there is that you can be the dance instructor and invite people int the dance floor that want to learn the dance!
For a long list of the Top Line Dances of 2021 feel free to read this post and add more songs to your Hora Loca or Help your DJ find the best music for your event.
What songs do you play for la Hora Loca at a Quinceanera?
A quinceanera is just a tad bit different than a wedding reception. So the songs that would be played at a quinceanera for the crazy hour are similar, but a little bit different. These need to be geared towards what the kids are listening to nowadays. The first 5 Songs would be great to keep so let me just copy them. The last 5 song suggestions will really depend on your area of the country. For example, our company is based in Houston, and we listen to a lot of Mexican and Tex-Mex music. So our choice in music for la hora loca will be different than people from California and Chicago, for example.
Cupid Shuffle – Cupid
Cha-Cha Slide – Mr. C The Slide Man
The Wobble – VIC
No Rompas Mas – Caballo Drado
Payaso de Rodeo – Caballo Dorado
Watch Me – Silento
Crank That – Soulja Boy
Huapangos (a Genre of Music)
El Carnavalito – King Africa
Footloose – Kenny Loggins
It's a little bit harder to find 'general' songs to add to the list even for Houston because each party is completely different. The list of songs would depend a lot on what type of music the guest is suggesting for the dancing. 
How long does the Crazy Hour Last?
So each song lasts an average of 3 minutes. Well, at least that is a good rule of thumb to use. Some songs may last over 4 minutes and some just over 2 minutes. I usually use the rule of 3 minutes to try to figure out how many songs to play. Using that rule, 10 songs will give you approximately 30-35 minutes of music. However, if you select 20 songs, that will more than cover an hour of music for your full Hour of Crazy fun dancing. 
The length of the crazy hours depends on different factors. The energy of the room is a big factor. The energy of the Master of Ceremonies can also influence the result. Finally, the music selection. If the energy of the room is low, the fun hour may not even last 15 minutes. It happens.  So plan on an hour, front load the music with the best hits, and have a great Master of Ceremonies that will make it fun and inviting for the guests. 
Follow Elegante Entertainment
Youtube – https://rebrand.ly/vp78z
Fb – https://rebrand.ly/m4z9t
Instagram: – https://rebrand.ly/htsw1
Web site: – https://rebrand.ly/djinhouston
E-mail: – dj at fhpentertainment.com