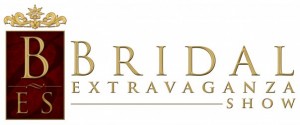 The Houston Bridal Extravaganza Show
The 2011 Houston Bridal Extravaganza Show is right around the Corner…
It is scheduled for this weekend, and it will run from January 8th through January 9th.
Make sure you review our Tips for Attending a Bridal Show, or the Houston Bridal Extravaganza. They are sure to save you time and possibly money!!
Have fun and enjoy a full day of meeting some great Houston Wedding Vendors.
For more information, visit the Houston Bridal Extravaganza Show Website at http://www.bridalextravaganzashow.com/
Happy Planning!
Francisco H. Perez
Disclaimer:
Due to the number of events we have this weekend (01-07-2012) Elegante Entertainment WILL NOT be attending the Bridal Extravaganza Show for January 7-8 2012. However, we will be giving away the same discounts we were planning on giving to people who navigate to this page and email us through or online form located in our Main Houston Wedding DJ Page and Mention this ad!
Houston Bridal Extravaganza Special
Save $$$ By Inquiring and Mentioning this AD!!